ENTER FOR A CHANCE TO WIN A DIGITAL ADVANCED READING COPY AND MATCHING FRIENDSHIP BRACELETS OF
HIS & HERS BY ALICE FEENEY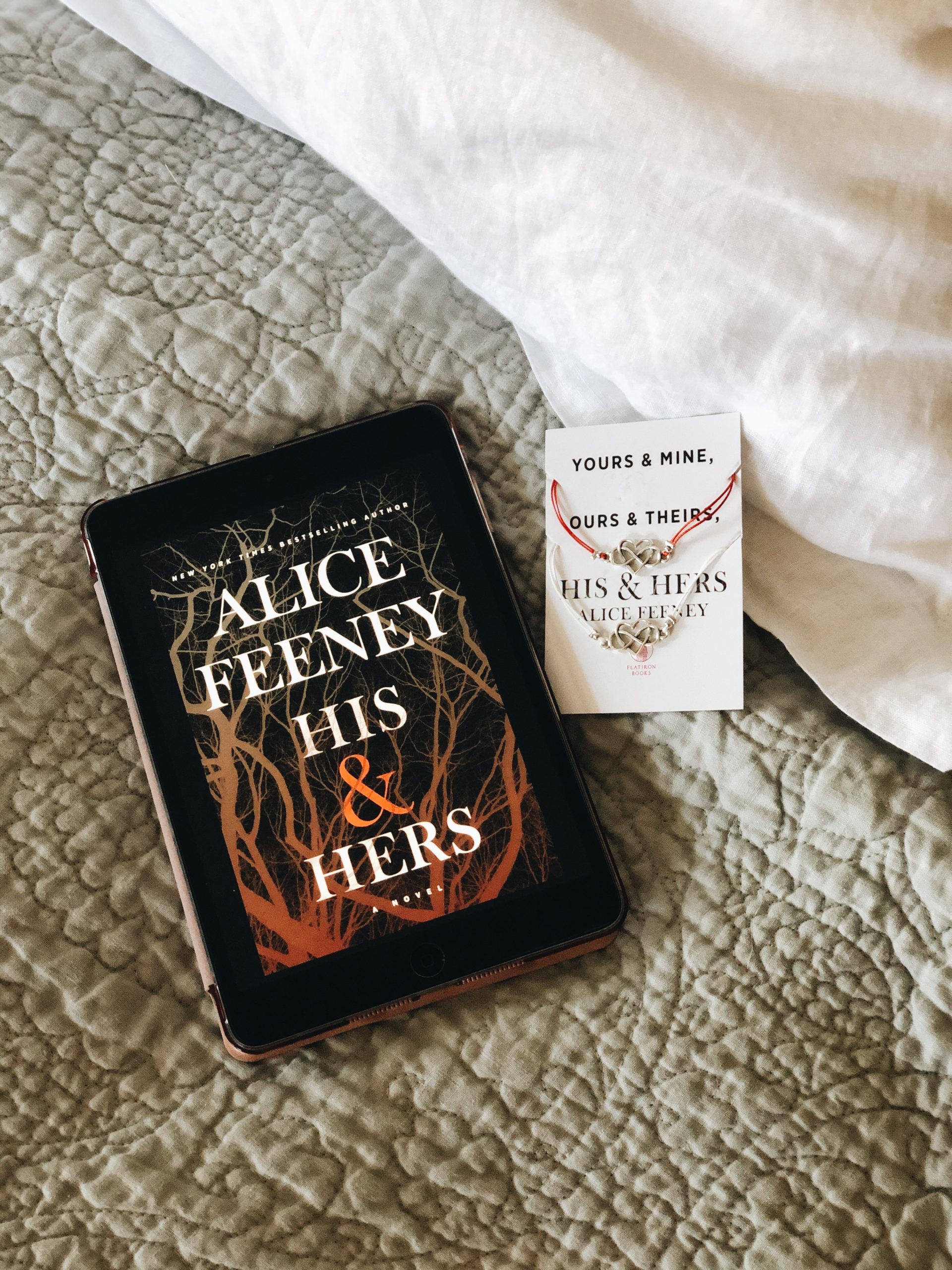 HERE'S YOUR CHANCE TO GET AN EARLY DIGITAL COPY, GOOD LUCK TO ALL WHO ENTER!
From the New York Times bestselling author of Sometimes I Lie comes His & Hers
"No one can plot – or write – a story like Alice Feeney. His & Hers is a stunning, addictive novel that makes you wonder who you can trust – if anyone. Captivating from beginning to end, this book should not be missed!" —Samantha Downing, bestselling author of My Lovely Wife

"A deliciously dark, unsettling tale that will have readers tearing through the pages with haste, trying and failing to guess the true culprit in this spine-chilling murder mystery. A creepy thrill ride that Feeney fans will adore." —Mary Kubica, New York Times bestselling author of The Good Girl

"Feeney does it again! His & Hers is a twisty dual-narrative that gives Gone Girl a run for its money and leaves you wondering if you can trust anyone. I couldn't stop reading." —Christina Dalcher, bestselling author of Vox
About the Book:
There are two sides to every story: yours and mine, ours and theirs, His & Hers. Which means someone is always lying.

When a woman is murdered in Blackdown, a quintessentially British village, newsreader Anna Andrews is reluctant to cover the case. Detective Jack Harper is suspicious of her involvement, until he becomes a suspect in his own murder investigation.
Someone isn't telling the truth, and some secrets are worth killing to keep.
His & Hers is a twisty, smart, psychological thriller. A gripping tale of suspense, told by expertly-drawn narrators that will keep readers guessing until the very end.
"For the ultimate rollercoaster reading experience this year, look no further than His & Hers by Alice Feeney." —Woman & Home
*Digital copies will be provided via Netgalley. Please record your best email address for Netgalley when completing the form*
ENTER BELOW FOR A CHANCE TO WIN 1 OF 500 DIGITAL COPIES!