THE ESCAPE ROOM
MEGAN GOLDIN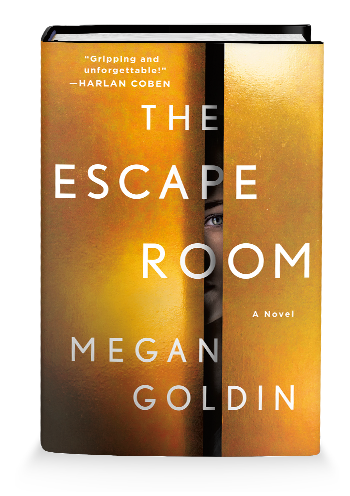 Getting in is easy . . .  Getting out is murder.
"The pages turn themselves . . . A sleek, well-crafted ride to a surprisingly twisty conclusion."
—The New York Times Book Review
"High wire tension from the first moment to the last. Four ruthless people locked in a deadly game where victory means survival. Gripping and unforgettable!"
—Harlan Coben
"Fantastic. One of my favorite books of the year."
—Lee Child
"Amazing…a thriller set in an elevator [that explores] the vast territory of people's worst natures. A nightmarish look inside ourselves. Simply riveting."
—Louise Penny
Order Your Copy Now!