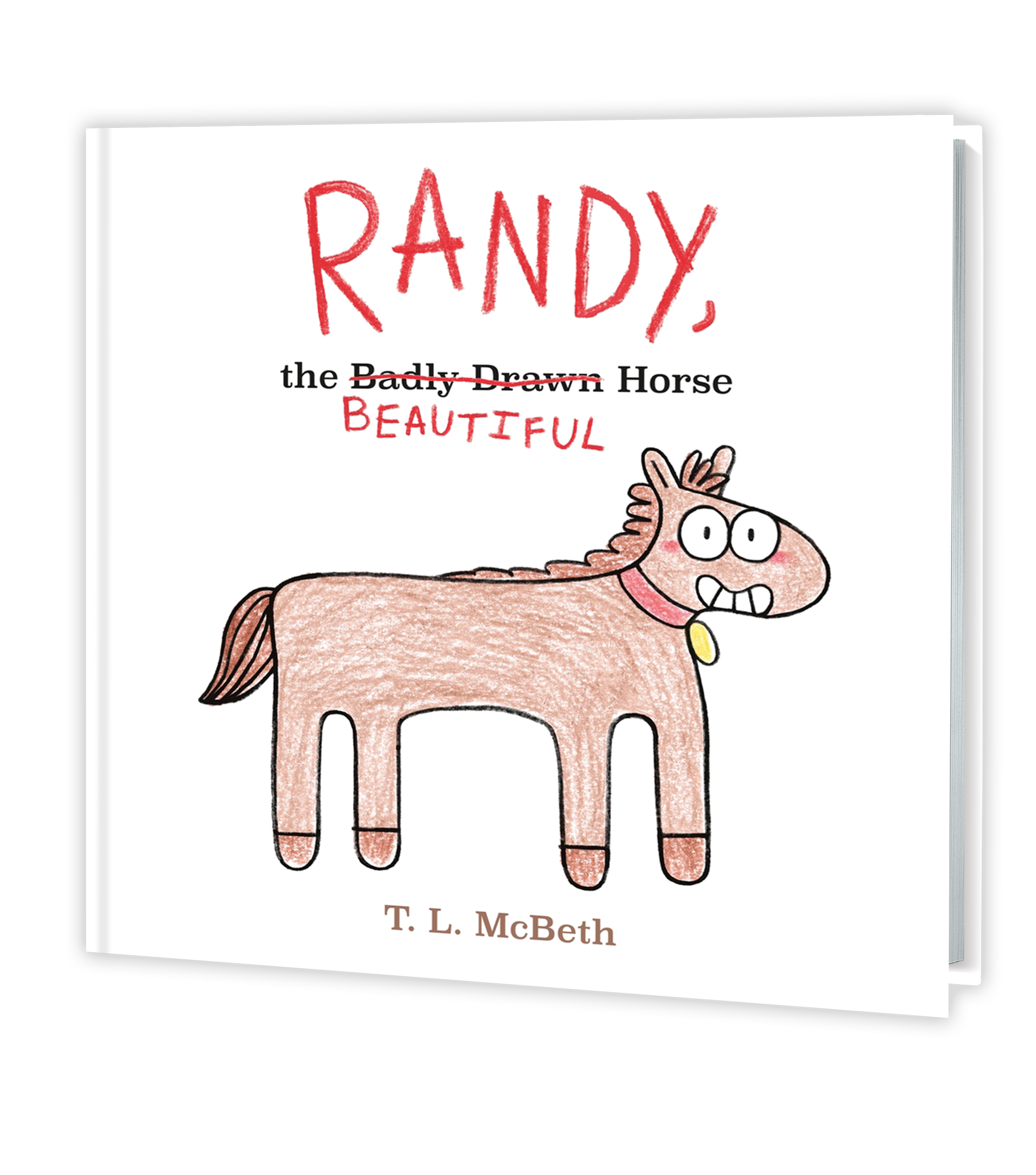 A hilarious picture book tale of a child's illustrated creation who (never having seen himself) thinks he's extraordinarily beautiful.
Randy knows he's a beautiful horse—everyone says so. From his silky coat to his perfect smile to his very name, reserved only for the most special of creatures, Randy is beyond compare.
This laugh-out-loud picture book plays with expectations and takes you inside a child's imaginary world. Readers are sure to fall for this maybe-not-so-beautiful but wholly endearing character.
Randy is ready for his next adventure. He's excited, his bag is packed . . . but wait, what's this? Nobody said anything about a travel companion!
There's a new horse in town, and he's claiming to be Randy's best friend. Dandy can't wait to set out on an adventure for two, but Randy isn't impressed, especially not when Dandy gets to take the reins on their trip to the moon. Will Randy and Dandy figure out how to work together, or is there room for only one beautiful horse in this story?
T. L. McBeth is an author and illustrator living in New York City. He is the creator of Robot in Love and the illustrator of Stegothesaurus, Ogilvy, and Ducks!
Visit him online on his website and Instagram page.