Don't miss the new book in the Way of the Warrior Kid series by New York Times–bestselling author Jocko Willink
There's more to life than pull-ups. 
Marc's life has changed since last summer, when his for-real, super-cool Navy SEAL Uncle Jake came to visit. He's eating healthy, practicing jiu-jitsu, and working hard in school.
Marc's had a great year…until the very last day of school, when he gets into trouble because of Nathan James. Nathan is mean and annoying, and Marc has to spend every day with Nathan at summer camp. Nathan calls Marc "Plate Face," and he'll never leave him alone. Marc is sick of it.
Even worse, Marc has no way to get to summer camp except for walking. He wants a new bike, called "the Bentley," but his parents don't think he needs it, even though the bike he owns is totally falling apart.
There's only one person who can help Marc turn his bummer summer around – Uncle Jake.
With Uncle Jake back in town, Marc realizes that being a Warrior Kid isn't just about being strong on the outside – it's also about being strong on the inside. Can Marc learn to control his temper, get himself the bike he wants, and get Nathan off his back?
On sale 4/24/2018!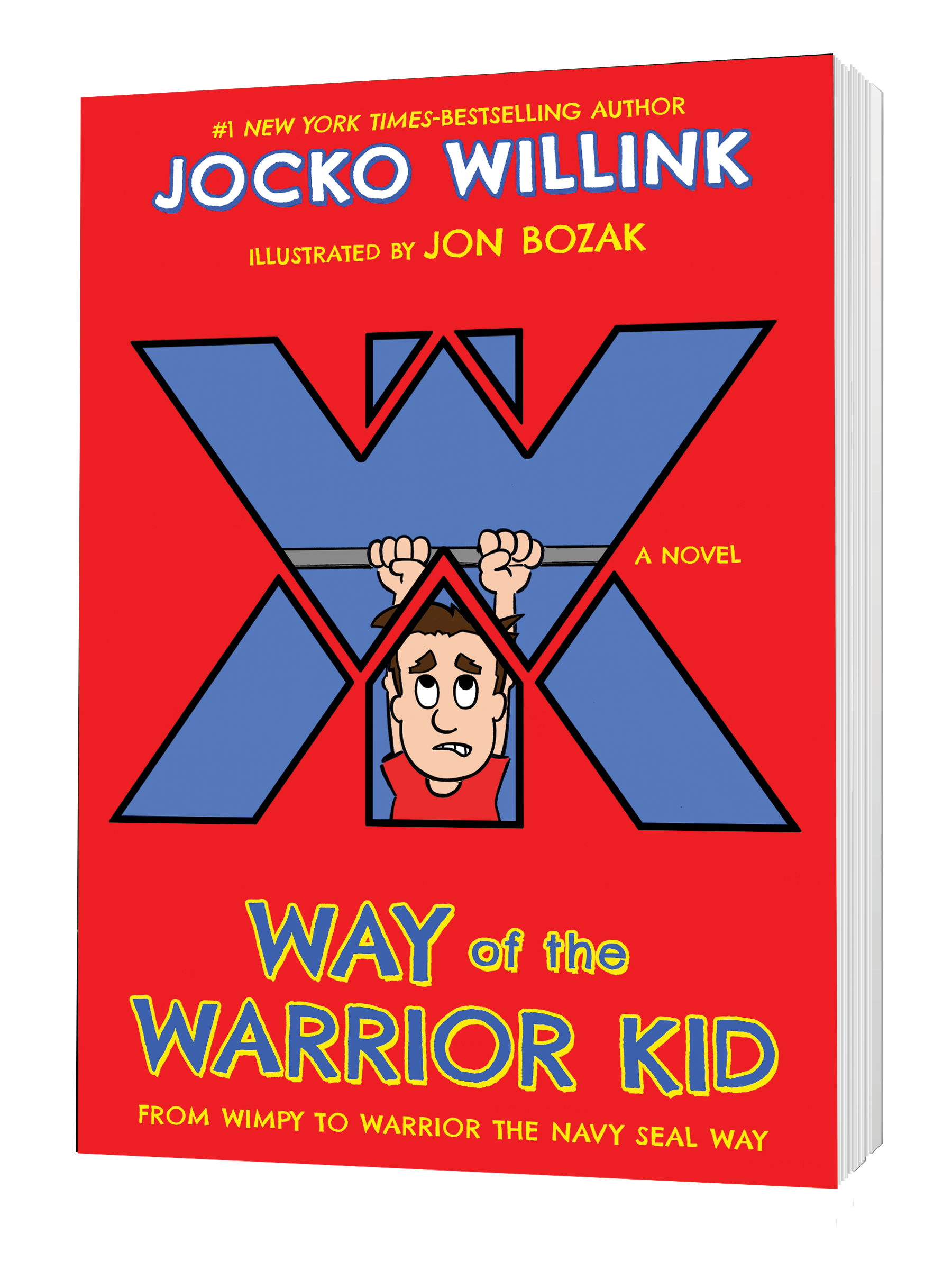 Check out the first book in the Way of the Warrior Kid series
Fifth grade was the worst year of Marc's life. He stunk at gym class, math was too hard for him, the school lunch was horrible, and his class field trip was ruined because he couldn't swim. But what was the most awful thing about fifth grade? Kenny Williamson, the class bully, who calls himself the "King of the Jungle Gym."
When Marc's mother tells him that his uncle Jake is coming to stay for the whole summer, Marc can't wait. Uncle Jake is a for-real, super-cool Navy SEAL. And Uncle Jake has a plan.
He's going to turn Marc into a warrior.
Becoming a warrior isn't easy. It involves a lot of pull-ups, sit-ups, push-ups, squats, swimming, eating right, and studying harder than ever before!  Can Marc transform himself into a warrior before school starts in the fall—and finally stand up to the King of the Jungle himself?
On sale now!
Jocko Willink is a decorated retired Navy SEAL officer. He was a Navy SEAL for 20 years, and was the commander of SEAL Team Three, Task Unit Bruiser, the most highly decorated Special Operations Unit of the Iraq War. Now, Jocko teaches leadership, strategy, tactics, fitness, and jiu-jitsu to people all over the world.
Listen to Jocko's podcast at JockoPodcast.com.
Sign up for email updates