HEART OF BARKNESS
Shelf Awareness Sweepstakes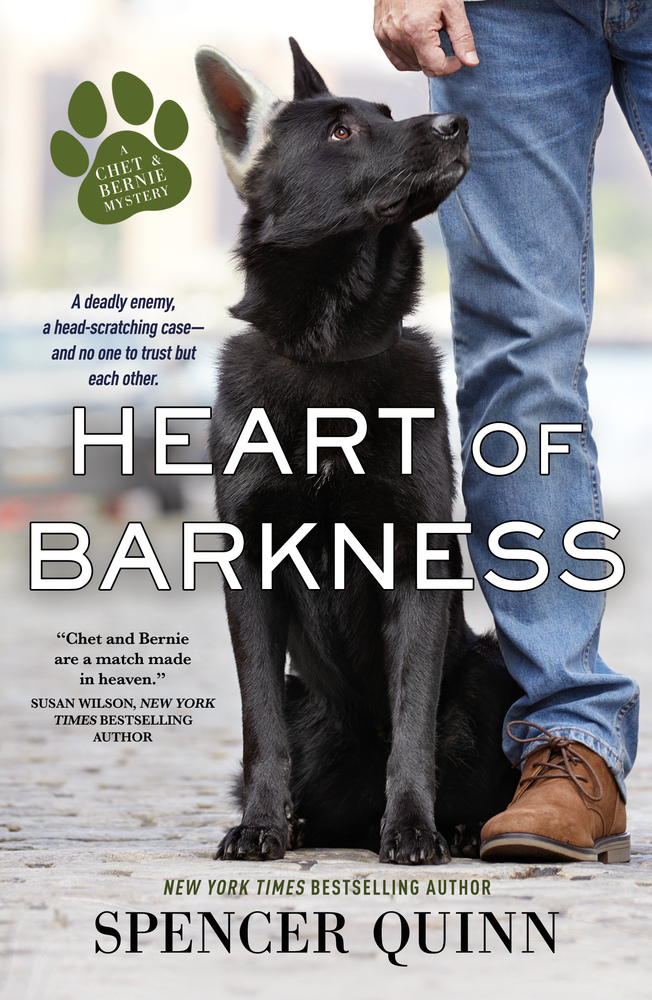 Chet is back! Enter now for a chance to win an advance reading copy!
Spencer Quinn's Heart of Barkness is the latest in the New York Times bestselling series that the Los Angeles Times called "nothing short of masterful."

Chet the dog, "the most lovable narrator in all of crime fiction" (Boston Globe), and P.I. Bernie encounter heartache and much worse in the world of country music.

It's the most puzzling case of their career, one that takes them back in time in search of old border-town secrets, and into present-day danger where powerful people want those secrets to stay hidden. Chet and Bernie find themselves sucked into a real-life murder ballad where there is no one to trust but each other.
Available in hardcover July 2019