SLEWFOOT
Pre-order Promotion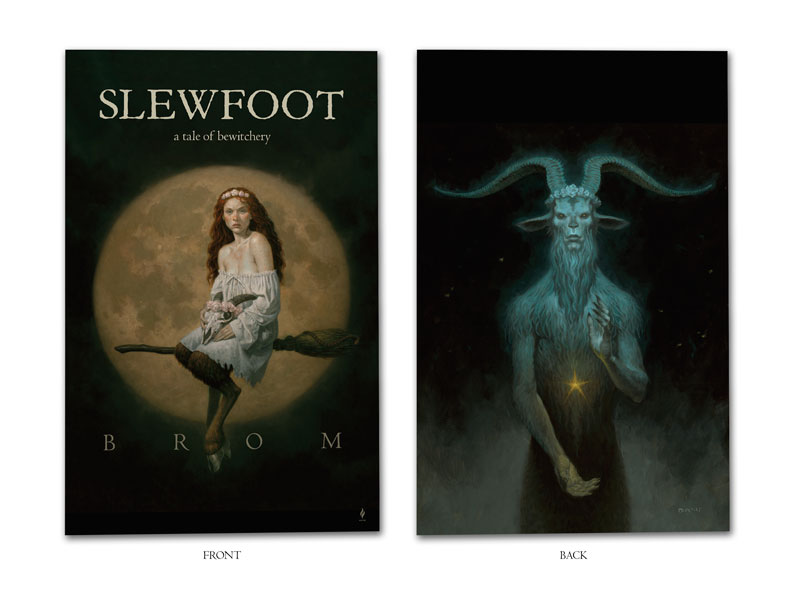 Upload your proof of purchase of Slewfoot by 9.13.21 to receive a one-of-a-kind poster featuring original artwork from the book, signed by Brom!
Connecticut, 1666.
An ancient spirit awakens in a dark wood. The wildfolk call him Father, slayer, protector.
The colonists call him Slewfoot, demon, devil.
To Abitha, a recently widowed outcast, alone and vulnerable in her pious village, he is the only one she can turn to for help.
Together, they ignite a battle between pagan and Puritan—one that threatens to destroy the entire village, leaving nothing but ashes and bloodshed in their wake.
"If it is a devil you seek, then it is a devil you shall have!"
This terrifying tale of bewitchery features more than two dozen of Brom's haunting paintings, fully immersing readers in this wild and unforgiving world.