INK Pre-order Promotion
Pre-order INK by Jonathan Maberry by November 16th and complete the form to receive a free set of temporary tattoos inspired by INK!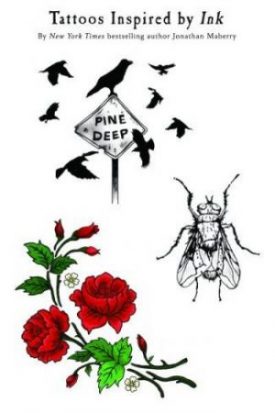 About the book:
INK is the latest standalone supernatural thriller from Jonathan Maberry about a memory thief who feeds on the most precious of dreams. All through the town of Pine Deep, people are being targeted by something cruel and evil, causing them to forget their past. And when all you have are memories, there is no greater horror than forgetting...
Praise for INK:
"Moments of gruesome violence and abuse mark this as not for the faint of heart, though Maberry's focus on the strength and resilience of his heroes offers a glimmer of light in the darkness…Horror fans should take note." —Publisher's Weekly
"Jonathan Maberry is always my go-to author for awesome!" —Sherrilyn Kenyon, bestselling author
Pre-order your copy of INK today!
Pre-order your copy of INK today!