THE WITNESS FOR THE DEAD
PRE-ORDER CAMPAIGN
Pre-order The Witness for the Dead and submit your receipt to get the digital short story "Lora Selezh" emailed to you on 6.22.21!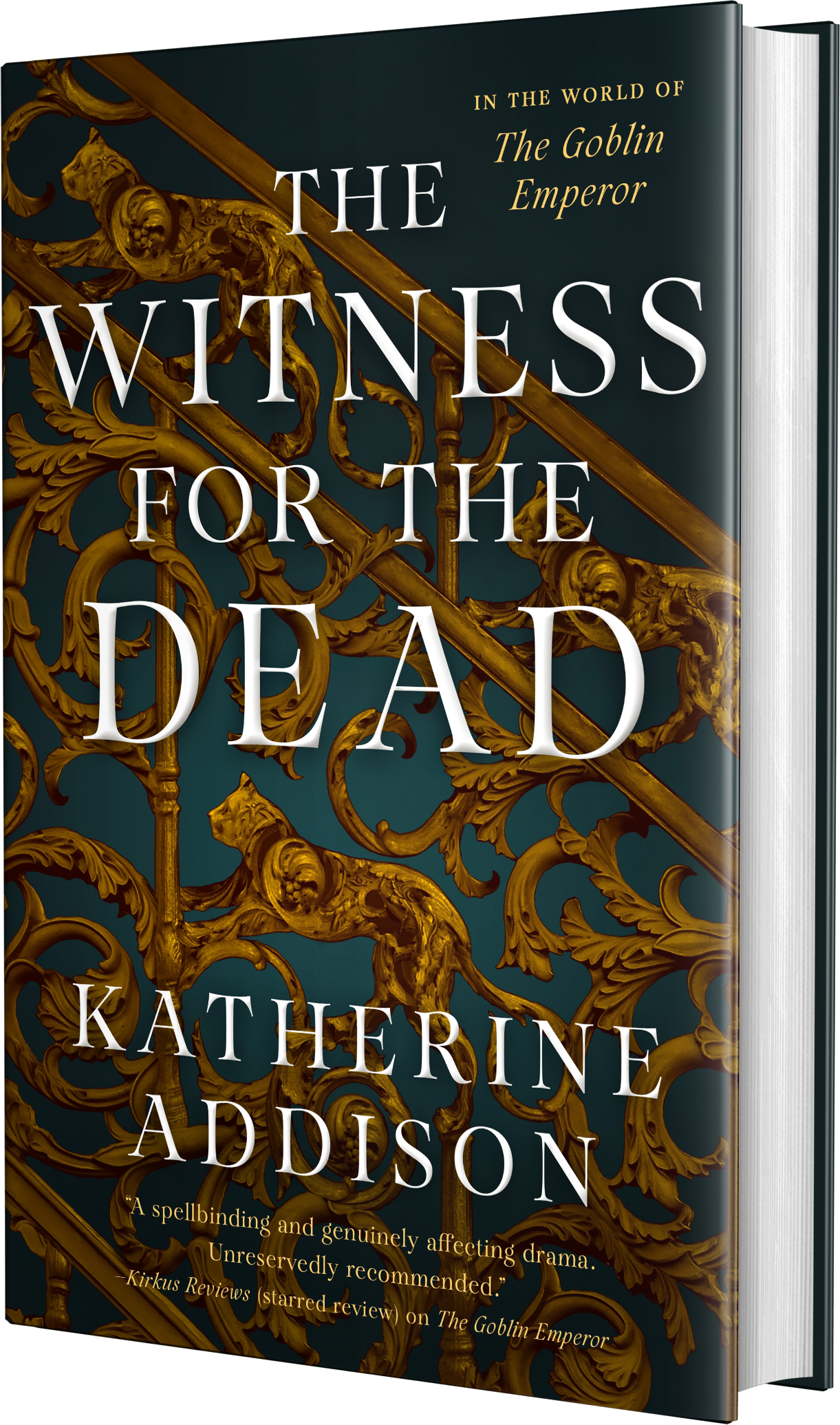 Katherine Addison returns to the glittering world she created for her beloved novel, The Goblin Emperor, in this stand-alone sequel.
When the young half-goblin emperor Maia sought to learn who had set the bombs that killed his father and half-brothers, he turned to an obscure resident of his father's Court, a Prelate of Ulis and a Witness for the Dead. Thara Celehar found the truth, though it did him no good to discover it.
Now Celehar lives in the city of Amalo. As a Witness for the Dead, he can, sometimes, speak to the recently dead. It is his duty to use that ability to resolve disputes, to ascertain the intent of the dead, to find the killers of the murdered. His skills lead him into a morass of treachery, murder, and injustice. No matter his own background with the imperial house, Celehar will stand with the commoners, and possibly find a light in the darkness.
"At once intimate and literally operatic, it's everything I love about Katherine Addison's writing, in ways I didn't know to expect. I loved it." —John Scalzi
"A vibrant fantasy world...easy to be swept up in." —Publishers Weekly
"Delightful and immersive." —Library Journal, starred review