Photo Credit: Robyn Von Swank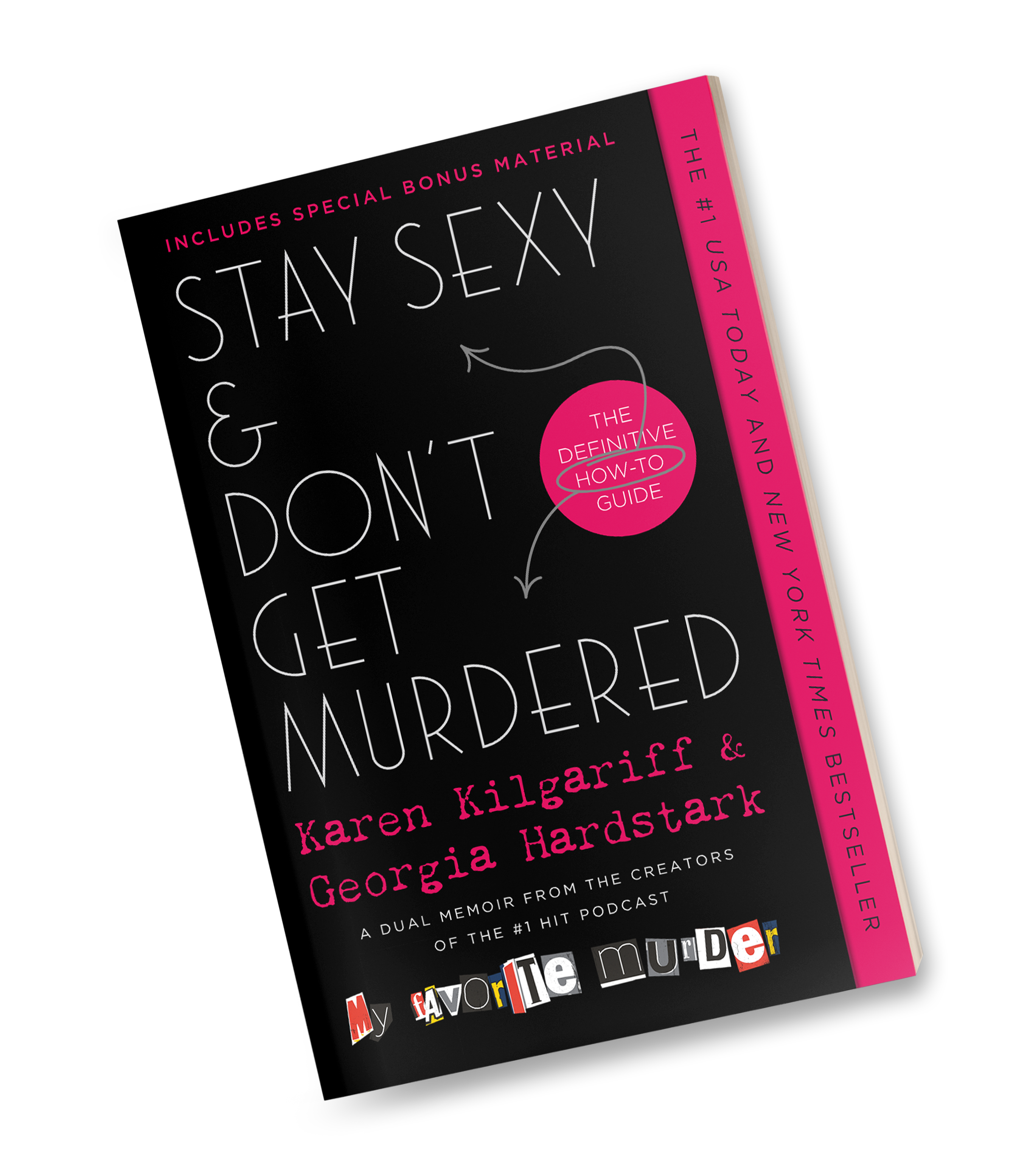 The highly anticipated first book by Karen Kilgariff and Georgia Hardstark, the voices behind the #1 hit podcast My Favorite Murder!
Sharing never-before-heard stories ranging from their struggles with depression to eating disorders and addiction, Karen and Georgia irreverently recount their biggest mistakes and deepest fears, reflecting on the formative life events that shaped them into two of the most followed voices in the nation. In Stay Sexy & Don't Get Murdered, Karen and Georgia focus on the importance of self-advocating and valuing personal safety over being "nice" or "helpful." They delve into their own pasts, true crime stories, and beyond to discuss meaningful cultural and societal issues with fierce empathy and unapologetic frankness.

Now in paperback with special bonus material!
"Hilarious, honest, insightful, and clever as hell."
—Megan Mullally, New York Times bestselling co-author of The Greatest Love Story Ever Told
"Their podcast is a joy to listen to, and this book captures its energy and hilarity perfectly."
—Patton Oswalt, New York Times bestselling author of Silver Screen Fiend
"A book filled with all the best advice your mother never told you."
—Jenny Lawson, #1 New York Times bestselling author of Furiously Happy
"Wildly popular…. In many ways, the subversive charm of [My Favorite Murder] is today's answer to riot grrrl, the D.I.Y. feminist punk movement of the 1990s."
—The New York Times
"[My Favorite Murder] empowers listeners by offering practical advice for survival and self-care and by using comedy to deflate the scariness of these topics."
—TheAtlantic.com
"Morbid [and] mirthful."
—Entertainment Weekly on My Favorite Murder
KAREN KILGARIFF is a stand-up comedian and television writer, with credits on scripted shows including Portlandia and Baskets.

GEORGIA HARDSTARK is a host for the Cooking Channel, a performance storyteller, and a recurring guest monologist on Comedy Central's show Drunk History.
Get pumped with a killer playlist curated by Karen & Georgia!
The Stay Sexy & Don't Get Murdered newsletter
Be the first to get EXCLUSIVE content by signing up for our newsletter.
Author photo credit: Robyn Von Swank