The true "golden age" of science fiction and fantasy is now. Tor Essentials presents science fiction and fantasy from recent decades, reintroduced for readers of today.
The true "golden age" of science fiction and fantasy is now. Tor Essentials presents
science fiction and fantasy from recent decades, reintroduced for readers of today.
An omnibus of the acclaimed trilogy from the 1980s, each set in a different possible future California. Includes The Wild Shore, The Gold Coast, and Pacific Edge. Introduction by Francis Spufford.
A young, gay, Chinese American man makes his way in a future, Chinese governed world that disapproves of his sexuality and his Americanness. Introduction by Jo Walton.
A teenage girl is enmeshed in a subtle magical battle, and her escape route is lit by the dozens of classic SF and fantasy novels she's reading on the way. Introduction by Ursula K. Le Guin.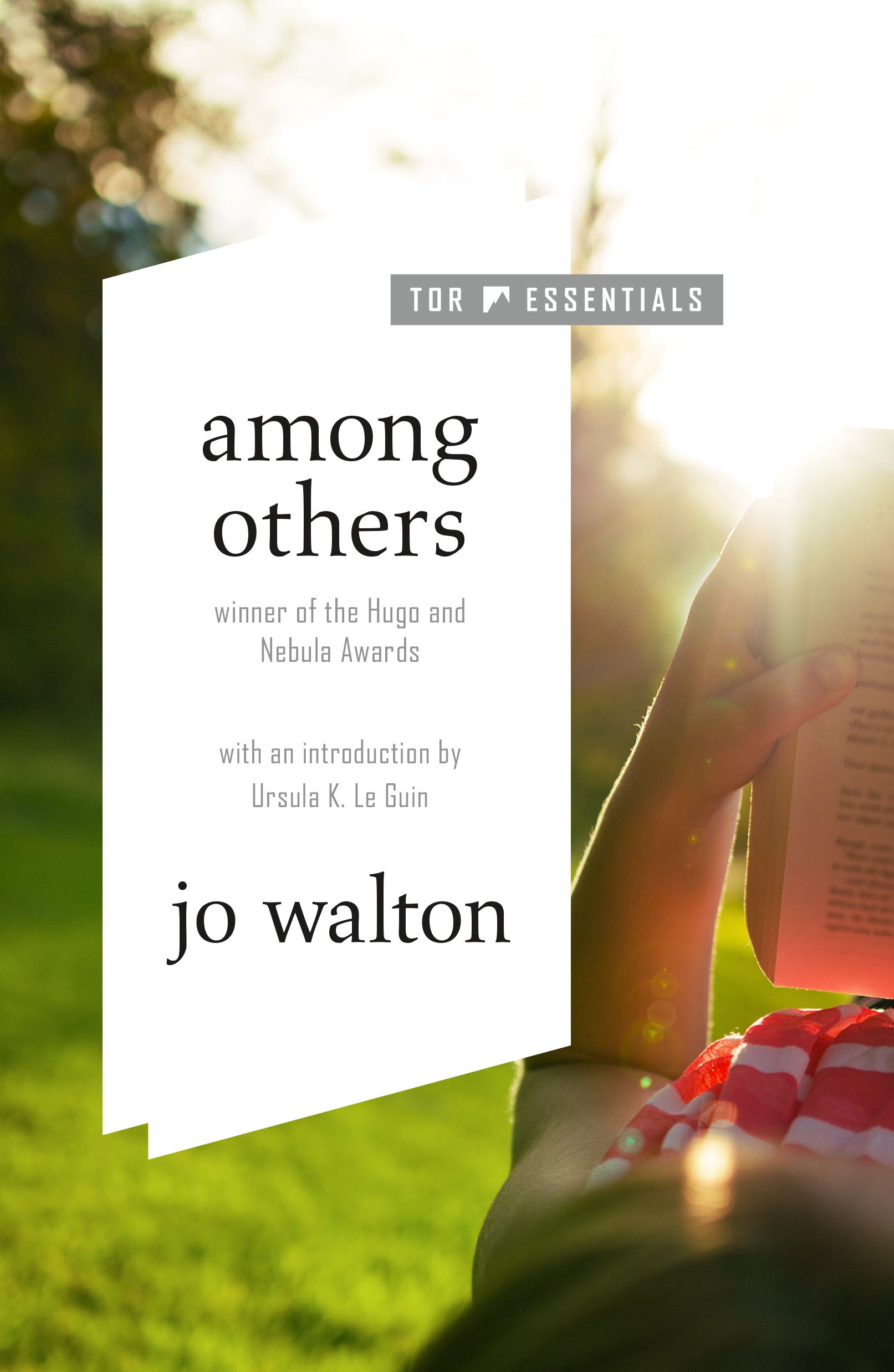 An alien contact novel of outstanding originality and rigor, dramatizing a ruthlessly materialistic model of what consciousness is and where it leads. Introduction by Elizabeth Bear.
Thousands of years in the future, humanity is no longer alone in a universe where a mind's potential is determined by its location in space. Introduction by John Clute.
A young man is transported into a magical realm with seven levels of reality. Transformed into a grown hero, he sets out to find the sword that has been promised to him. Introduction by Yves Meynard.
Four people will wage a campaign against the might of the Byzantium to secure the English throne for Richard, Duke of Gloucester—and make him Richard III. Introduction by Scott Lynch.
Darroti has been accused of a brutal murder. Now, his entire family must share in his punishment: exile to the unknown world that lies beyond a mysterious gate. Introduction by Jo Walton.
One night, the stars went out and probes revealed an alien barrier around the Earth. Time passes faster outside the barrier, and the death of the Sun is now only forty years away. Introduction by John Scalzi.
Maggie Black's mentor, the acclaimed poet Davis Cooper, has mysteriously died in the canyons east of Tucson, bequeathing her his estate and the mystery of his life—and death. Introduction by Delia Sherman.
The Best of R. A. Lafferty presents 22 of his best flights of offbeat imagination, ranging from classics like "Nine-Hundred Grandmothers" and "The Primary Education of the Cameroi," to his Hugo Award-winning "Eurema's Dam." Introduction by Neil Gaiman.
Genetic engineering is routine, corporations have usurped democracy, technology governs human relationships, and mass-marketed psychosomatic drugs keep billions docile. Introduction by Bruce Sterling.
These first three books of the celebrated Hainish Series follow travelers of many worlds and civilizations in the depths of space.  Includes Rocannon's World, Planet of Exile, and City of Illusions. Introduction by Amal El-Mohtar.
Rogue artificial intelligence and a lethal resource crisis threaten an asteroid colony—with an organized crime syndicate pulling the strings. A prescient classic of crime, politics, and emergent AI in a future human-settled solar system. Introduction by James S.A. Corey.
Some feel the Lady, newly risen from centuries in thrall, stands between humankind and evil. Some feel she is evil itself. The hard-bitten men of the Black Company take their pay and do what they must, burying their doubts with their dead. Introduction by Steven Erikson.
The mystery of Ryhope Wood, Britain's last fragment of primeval forest, consumed George Huxley's entire long life. Now, after his death, his sons have taken up his work. Introduction by Michael Swanwick.
Far out from Earth, two sister planets, Saint Anne and Saint Croix, circle each other in an eternal dance. It is said a race of shapeshifters once lived here, only to perish when men came. But one man believes they can still be found, somewhere in the back of the beyond. Introduction by Brian Evenson.
An award-winning classic of a "lost generation" of young people born on the human-colonized Moon. Introduction by Francis Spufford.