As Toby comforts the residents of a nursing home, he discovers that his purpose may be the most important of all!
Every dog has work to do. Every dog has a purpose. Molly knows that her purpose is to take care of her girl, C. J., but it won't be easy.
The fictionalized tale of a real little stray puppy, Shelby, rescued from a life on the streets to become the star of the major motion picture, A Dog's Way Home!
An inspiring tale for young animal lovers, Ellie discovers her purpose as a search-and-rescue dog in Ellie's Story.
An uplifting tale of a little dog who takes on the big city to help the girl he loves.
A heartwarming story of a boy and his dog, who learns that sometimes bad things happen—and that there can be no greater purpose than to protect the boy he loves.
A wildly popular series for young readers is now available in a boxed set containing Ellie's Story, Bailey's Story, and Molly's Story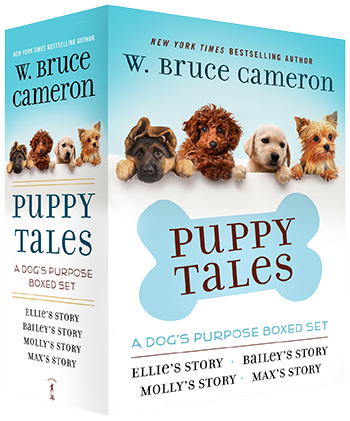 A wildly popular series for young readers is now available in a boxed set containing Ellie's Story, Bailey's Story, Molly's Story and Max's Story