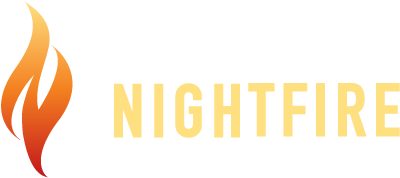 Nightfire, the newest imprint from Tom Doherty Associates dedicated to horror, is thrilled to present season 2 of Come Join Us by the Fire, featuring 27 horror short stories that are sure to make you scream. The highly lauded audio-only anthology is available for free exclusively on Google Play Books.
Come Join Us by the Fire showcases a wide collection of horror stories from emerging voices in the genre as well as longtime fan favorites. Horror has always taken many shapes, and season 2 focuses on the endless and complex ways it manifests itself in stories—whether through inexplicable holes in reality, creatures that go bump (and worse) in the night, or the sinister ways our own minds can twist against us.
Season 2 features nine never-before-published stories from authors including Daniel M. Lavery, Laird Barron, Indrapramit Das (The Devourers), and Shaun Hamill (A Cosmology of Monsters); as well as 18 stories from award-winning authors like Seanan McGuire (Wayward Children series), T. Kingfisher (The Twisted Ones), and Caitlín R. Kiernan (Agents of Dreamland). It includes stories from Nightfire's own Cassandra Khaw (Nothing But Blackened Teeth) and Silvia Moreno-Garcia (Certain Dark Things); and from rising stars like Nibedita Sen, Matthew Lyons, and Jessica Guess. Plus, it has Nick Antosca's "The Quiet Boy," soon to be a major motion picture, Antlers, starring Keri Russell.
There's something for every listener, so come join us by the fire and hear tales not to tell against the dark...but to embrace it.